Fellowship House Barbecue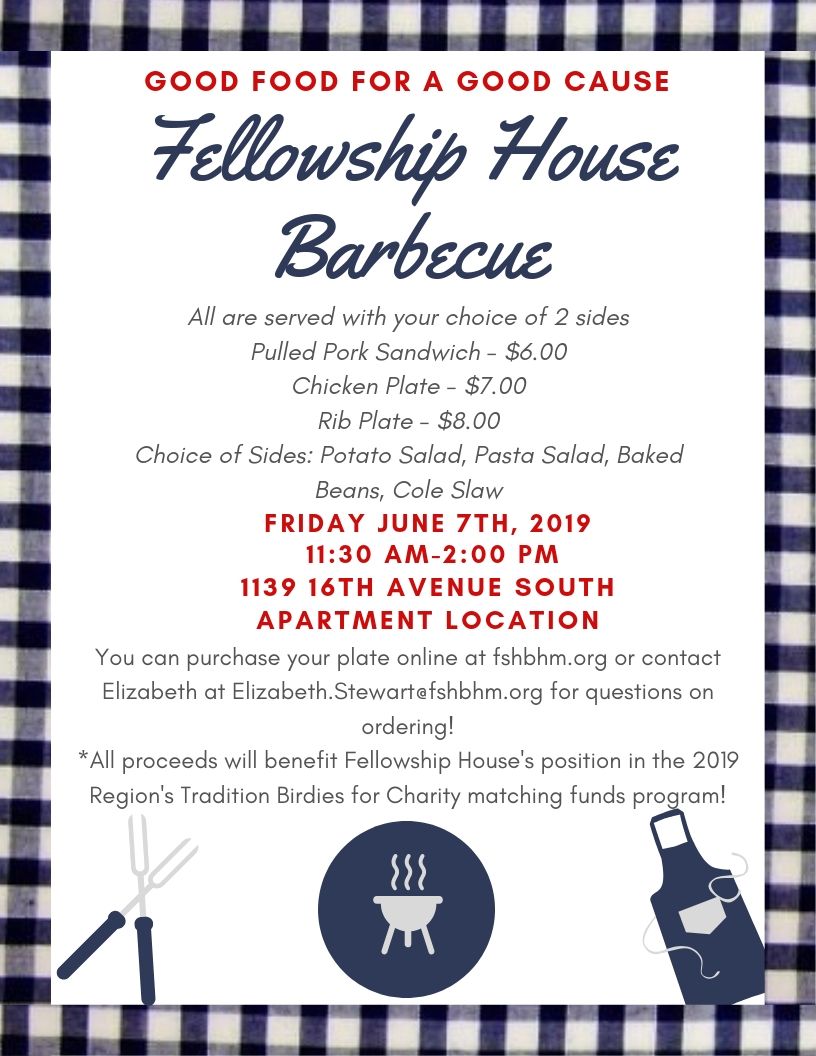 Good Food for a Good Cause! Come join us for our Fellowship House Barbecue at our apartment location! Come get a grab and go Barbecue Plate while giving back! *All proceeds will benefit Fellowship House's position in the 2019 Region's Tradition Birdies for Charity matching funds program!
TO ORDER, CLICK PURCHASE YOUR PLATE AND PICK YOUR MEAT AND TWO SIDES!
MENU:
Chicken, pulled pork sandwich, and rib plates will all come with your choice of 2 sides.
Chicken Plates will be $7 (Chicken Quarters)
Pork Sandwich will be $6
Rib Plates will be $8
Choice of sides will be: Potato Salad, Pasta Salad, Baked Beans, and Cole Slaw