Fellowship House Inc. Supply Drive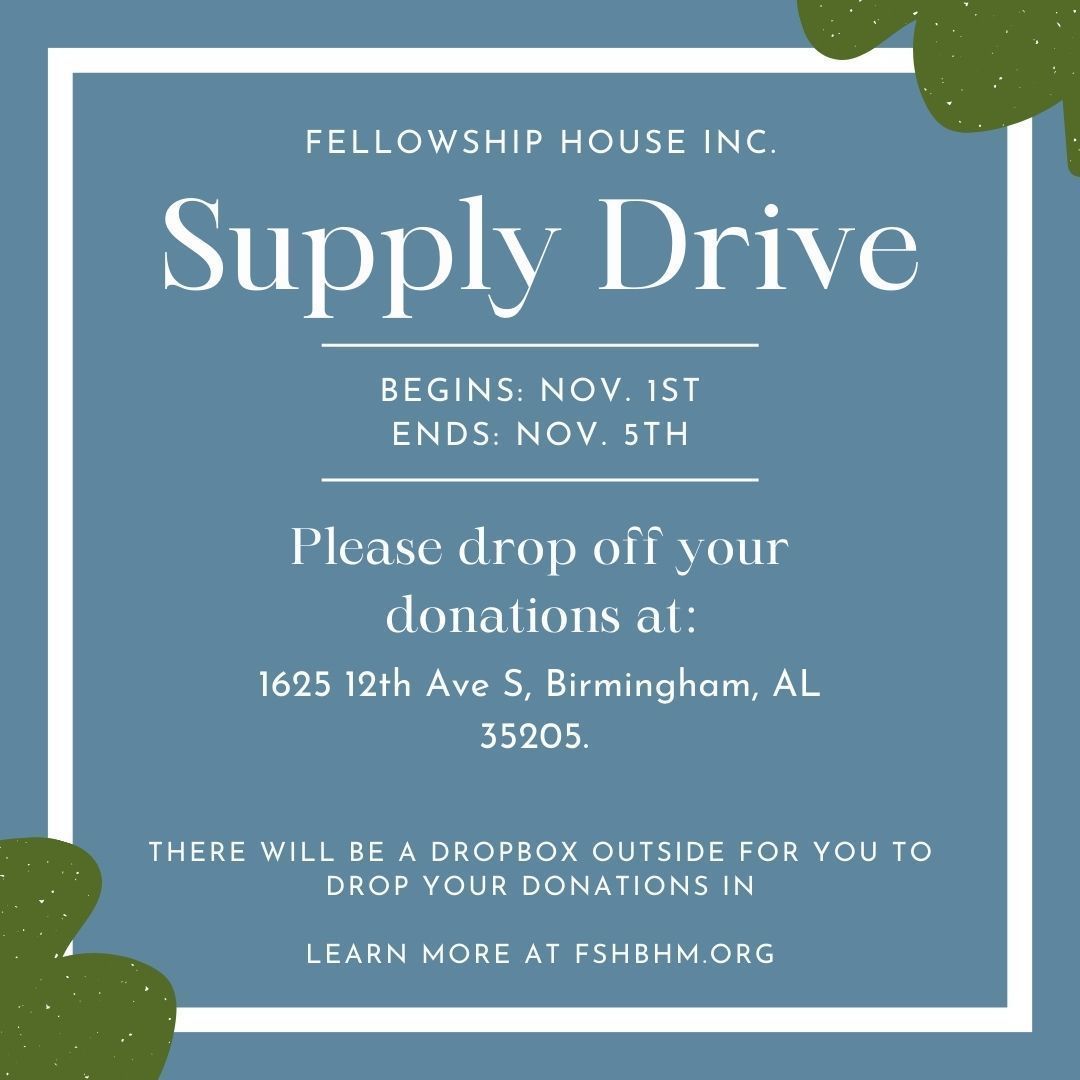 We are hosting a new supply drive starting from November 1st to November 5th. We hope that you are interested in donating! The supplies we raise will go towards taking care off our patients who are struggling with substance use disorder. Help us start November off right by helping us provide for our patients with through this supply drive.
Visit us at our address and their will be a drop box waiting for you where you can drop off your donations.