Fellowship House BBQ Fundraiser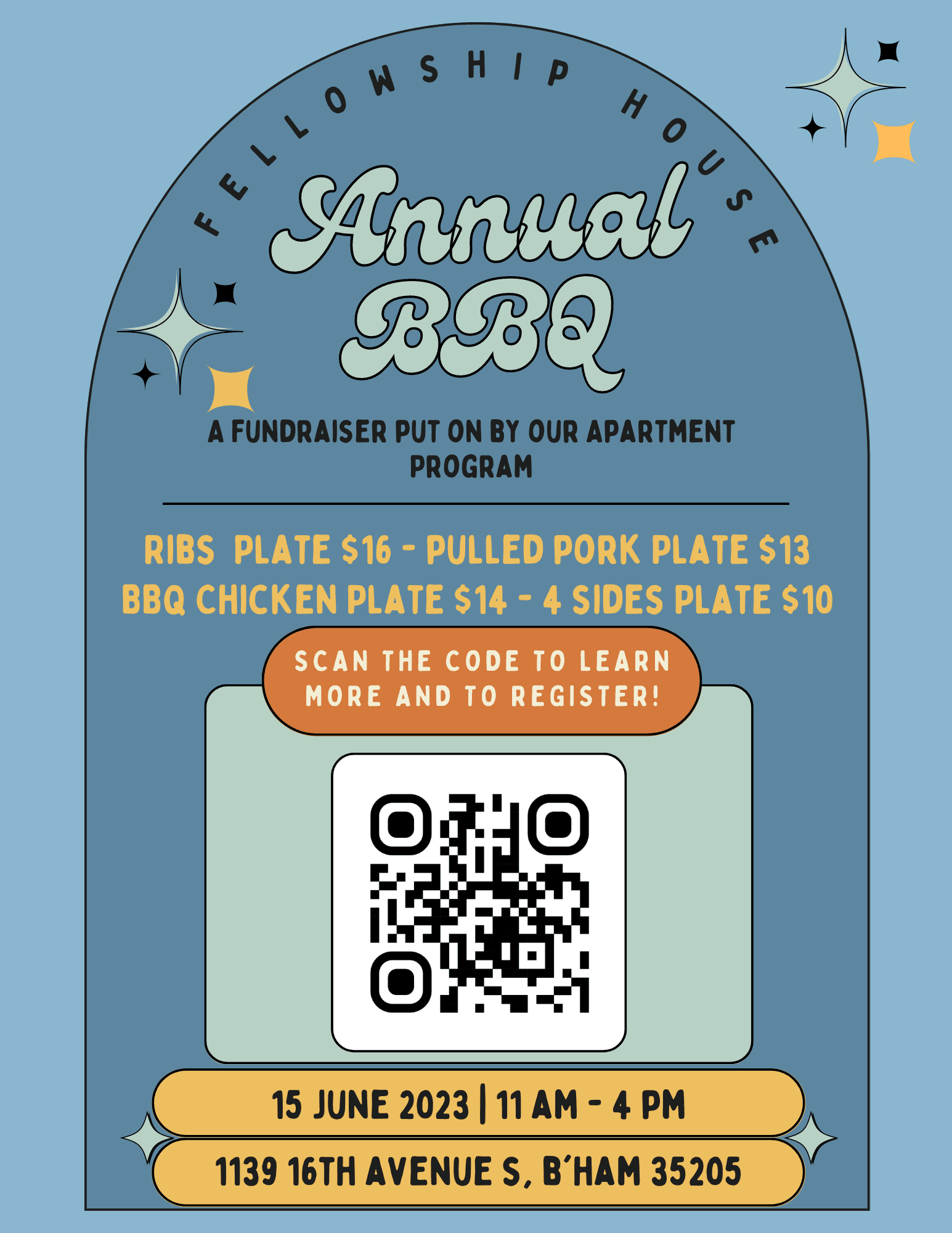 Fellowship House is bringing back our BBQ lunch event! Ribs, BBQ Chicken, and Pulled Pork Sandwiches are on the menu for one of our classic events! Grab your ticket below and select two sides items!
Sodas and water will also be available to purchase on site!